All client's needs are different, allow us to tailor one to your business today.
Better than 99% uptime guaranteed, with enterprise backups.
Based in Murray, KY, you can be assured that help is never far away.
Monitor your home or business from anywhere in the world with our industry-leading security camera systems.
We aim to offer superior service in a competitive market
We stand out in the IT industry for our focus on security, variety of services, ease of use, and quality of service.
Our services are expanding, and we now offer a larger number of services to retain, protect, and expand your business.
Home & Business Networking
From just getting online to setting up secure and accessible WiFi throughout your home or business, Hughes Technology LLC can help you where you need it most. WiFi dead zones in your business? Let us know and we can fix it.
From a single-page informational site, to a multi-page user-interactive web services site, whatever you need, we make it happen. Afterwards, let us make your site and business searchable across search engines and map apps.
If you can't find the time to update your Facebook or Instagram, allow us to help. We are glad to write posts and take and post photos on your behalf to keep your customers engaged and interested.
Some customers only need a few cameras and cloud-based backup, others want a dozen cameras with redundant local backups they can access offline. We can scale our solutions to your needs.
Physical & Cyber Security
As your business grows, so does the need for increased physical and cyber security. We offer regular web-security audits or just a one-time audit for peace of mind. We also offer physical security audits of your business to bring any vulnerabilities to your attention.
Secure and reliable hosting in Murray, KY means you are always close to support when you need it. Generator and battery backup means that when the power goes out, your website wont. Battery-coupled network backup means that uptime is greater than 99%.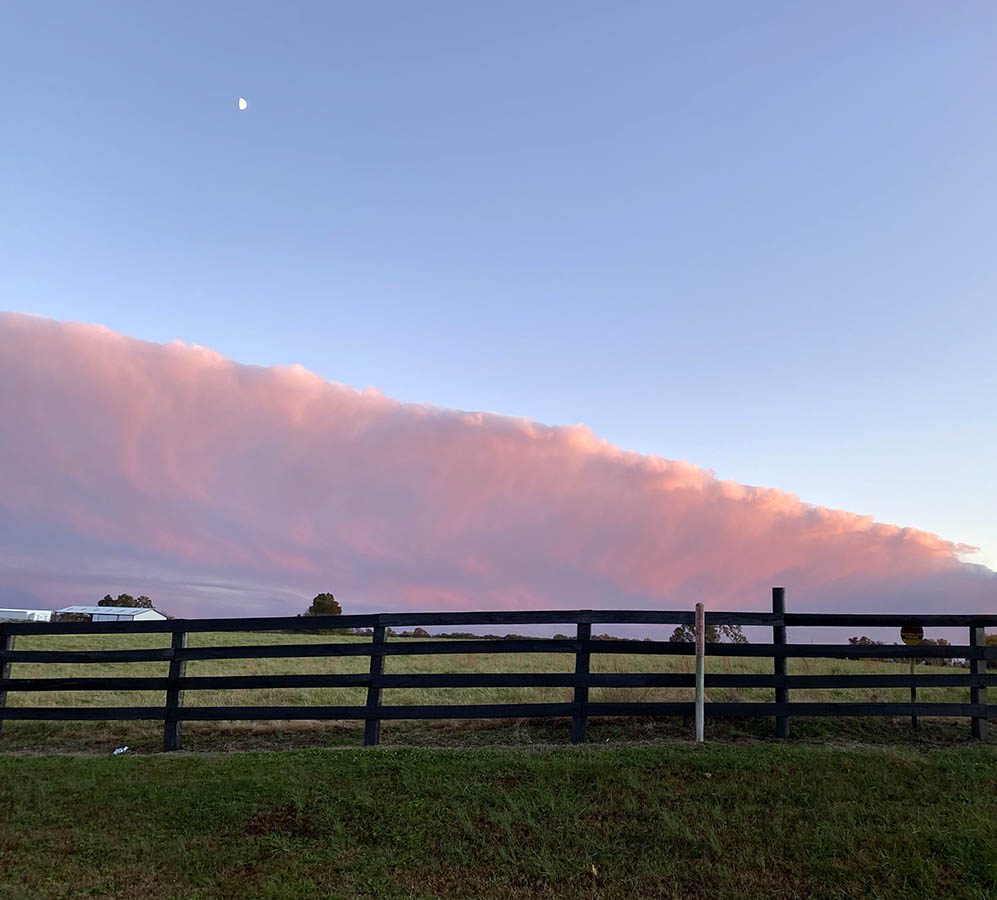 Areas Served:
Murray, KY
Paducah, KY
Clarksville, TN
& surrounding areas.
Websites made and hosted in-house right in Murray, KY
We do our best to keep your customers informed and to keep you at the top of search engines so that customers know how and where to find you. We also manage advertisement accounts through Facebook/Instagram, Google, and many other services.
Since we design and host in-house, we're able to compete with even the largest hosting and web design services in terms of price and features, but are also able to scale up when your business requires it.
INDUSTRY LEADING SECURITY
As we are a security-focused IT company, we apply that standard to the sites we host. We safeguard your digital information so you can relax and get back to business.
We understand you may not want to manage your website on a day-to-day basis, which is why we offer managed and unmanaged web hosting options. Our managed options come with support and help along the way, as well as setup and regular maintenance.
Physical & Network Security
Network, web, and physical location security evaluations on a regular or one-time basis depending on your needs.
INDUSTRY LEADING PENTESTING
Security isn't just what we do, it's how we live. We use the most up-to-date testing applications available to ensure protection from the most prevalent and recent threats.
To best protect your information from theft and loss, you need to securely backup important files to an offsite location on a regular basis. That way, your data is there when you need it if all else fails. We do this for you and if the worst happens, we're here to get it back in place for you.
Your business is one of your most important assets, so why not protect it like you do your house? With physical security audits, we come to your business and assess any vulnerabilities in your physical security and report back when we're done. We go as in-depth as you wish, from poorly designed door-hinges to 0days that affect your NFC card readers. Contact us today for a quote!
Your network is where your most valuable information is stored. Today, hackers can encrypt your information only to ransom it back to you for your hard-earned money. Furthermore, if you store customers' personal data, they might be at risk, too. Allow us to audit your network security to give you and your customers added peace-of-mind.
Cameras to monitor whatever you want, wherever you are.
We work with you to determine how much detail is needed for each specific camera location and choose a product that fits your needs–and your budget.
When opening cameras up to the internet, there can be many vulnerabilities you open up as well. We work to ensure your that remote camera access is secure, easy, and and fast using the newest NVRs and VPN technology available.
If you want the easiest solution to monitor and record your cameras, you likely want cloud recording and backup. If you would rather have control of your video at all time, you might prefer to record locally on a hard-drive of your own. We can adapt and implement either situation.
If you find your cameras are missing critical areas, we can help you add on to your existing system while saving you money along the way.
Home & Business Networking
Setup your network the way YOU want it with scalable WiFi products, range extenders, access points, and enhanced network security.
Everything we do is with your security in mind. This means preventing unauthorized access and mitigating attacks which results in less downtime and lower costs for you.
Starting small is possible with scalable access points to fit your needs. As your business grows, our products grow with it. More access for more people, faster speeds for streaming and teleconference, and more coverage area for new patios or additional buildings!
Whether you are serving access to your family or your customers, you want the ability to serve them wherever they are. If network speed is a priority, we can deploy high bandwidth wireless or wired access points for everyone. If network segmentation is a priority, ask us about VLANs.
In the fast-paced world of information technology, high uptime is a requirement. We design our systems to minimize downtime inherently, and are always available if anything goes wrong.